BMW Of Columbia, Supplied By The BMW Factory In South Carolina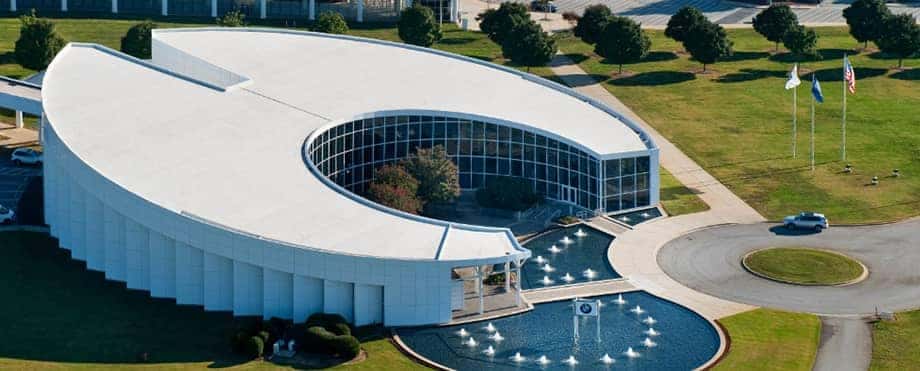 BMW South Carolina Dealership In Columbia
BMW of Columbia is the premier choice for BMW vehicles in the Columbia area. Our extensive inventory includes a litany of new BMW models that are fresh off of the assembly line. With the nearby BMW factory in South Carolina, the sole global producer of several BMW X Series models, you can get your next BMW as fresh as they come when you shop at BMW of Columbia.
Our expert staff has all the tools necessary to find you the perfect vehicle to be your companion. When it comes to the car-buying process, you can't do better than BMW of Columbia. We have everything from our well-trained service department at our state-of-the art service center, an extensive parts and accessories department, new and used cars for sale and more. When a vehicle is sold here, you can be sure that we help you find the right car.
Call us at (888) 691-3714 for more information or you can visit us at 250 Killian Commons Parkway, Columbia, SC, 29203. You can test-drive a new BMW vehicle at BMW of Columbia today.

BMW Plant In South Carolina
Close to BMW of Columbia, you'll find the sole global BMW manufacturer of select X Series models, including the BMW X3 and BMW X5 Sports Activity Vehicle® models and the BMW X4 and BMW X6 Sports Activity Coupe® vehicles. The 1,150-acre campus that spans over 6 million square feet is sustainable with its own power generation, an on-site Family Health Center and 24-hour security. This facility has added countless jobs to the local economy and has been a huge source of investment from BMW.
This BMW manufacturing location exports vehicles to over 140 countries from South Carolina. In addition to the standard BMW X Series models, this BMW plant in South Carolina also manufacturers performance-oriented models including the BMW X5 M and the BMW X6 M. Whenever you buy these select BMW X Series models, you can be sure that it's coming straight from South Carolina. Your contributions help out your neighbors and supports the local economy.
Producing an average of 1,400 vehicles each day, the productive BMW factory in South Carolina supplies BMW of Columbia. Experience vehicles made right around the corner in your local area by shopping for a new BMW X Series models at BMW of Columbia. Visit us to get started today.
Columbia, SC Car Dealership
As the sole global producer of the BMW X3, X4, X5 and X6, our BMW factory in South Carolina is in perfect position to supply BMW of Columbia with the X Series vehicles that you know and love. Drivers in Lexington, Irmo and Columbia, SC can take advantage of our BMW South Carolina dealership. In addition to the X Series vehicles provided by our local production center, we offer a wide range of BMW vehicles from popular models such as the 3 Series and the 5 Series to the high-end M Series models.
You can test-drive our BMW vehicles at our dealership in Columbia today. Visit BMW of Columbia to get started right away. Contact Us See New Inventory